Updated 09/26/2023
2024 SD STEM Ed Conference Speaker Proposals are now being accepted.
Application window closes Oct. 31. (But why wait? Submit your proposal now!)
Breakout session proposal form

Additional conference info at sdsta.org and Official SD STEM Ed Conference Page
2024 SD STEM Ed Conference will be Feb. 1-3, 2024
Registration is now open for the 2024 event!
Graham Fletcher will be the banquet speaker.

Save money: Register at the Early Bird rates!


Special Team Discount*
Teams of three teachers from the same school/district are considered a 'School Team'. Schools/districts will receive a $50 discount for each team** registered. The team can comprise a mix of math and science teachers as well as a mix of grade levels.
**The 'team' cannot include a first year teacher using the Goehring/Vietz Scholarship. The team discount does not apply to student registrations.


*Invoices for school teams will not be sent until all members of the team have completed their individual registrations. The team discount will be cancelled if the invoice is not paid by 1/15/24.
2024 SD STEM Ed Registration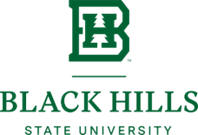 G
raduate credit will be available through BHSU

(You will register at the conference registration table)
Contact
Deann.Kertzman@bhsu.edu
for information.
Tentative syllabus (pending BOR approval) posted 8/16/23
Reminder: you can use your conference hours for CEU credit, OR register for graduate credit, but not both.
SDCTM and SDSTA members receive discounts on conference registration!
Note: All speakers must register (and pay) for the conference according to their membership status and day(s) of attendance.
2023 31st Annual Conference: My Students Still Need Me Feb. 2-4, 2023
2022 30th Annual Conference: Together Again! Feb. 3-5, 2022
2021 Annual Conference: cancelled due to COVID
2020 28th Annual Conference Feb.6-8, 2020 #sdstemed
2019 27th Annual Conference Feb. 8-10, 2019 #sdstemed
2018 26th Annual Conference Feb. 8-10, 2018 #sdmathsci
2017 25th Annual Conference Feb. 2-4, 2017
2016 24th Annual Conference Feb. 4-6, 2016
2015 23rd Annual Conference Feb, 5-7, 2015
2014 22nd Annual Conference Feb. 6-8, 2014
2013 21st Annual Conference Feb 7-9, 2013
2012 20th Annual Conference
2011 19th Annual Conference
2010 18th Annual Conference
2009 17th Annual Conference
2008 16th Annual Conference
2007 15th Annual Conference
2006 14th Annual Conference
2005 13th Annual Conference
2004 12th Annual Conference

If you do not have the free Adobe Acrobat® software installed on your computer, click here.