Updated 01/31/2023
Access all conference information through the SD STEM Ed page
2023 SD STEM Ed Conference "My students still need me!"
Feb. 2-4, 2023

A message from our Registrar:

On-line registration will remain open at the regular registration rates (same rates as on-site registration). In order to have accurate headcounts for the lunches and the banquet, we prefer that you register on-line.
Friday Schedule-at-a-Glance

Saturday Schedule-at-a-Glance (updated 1/31/23)

2023 conference program
(posted 1/31/23)
Meal function menus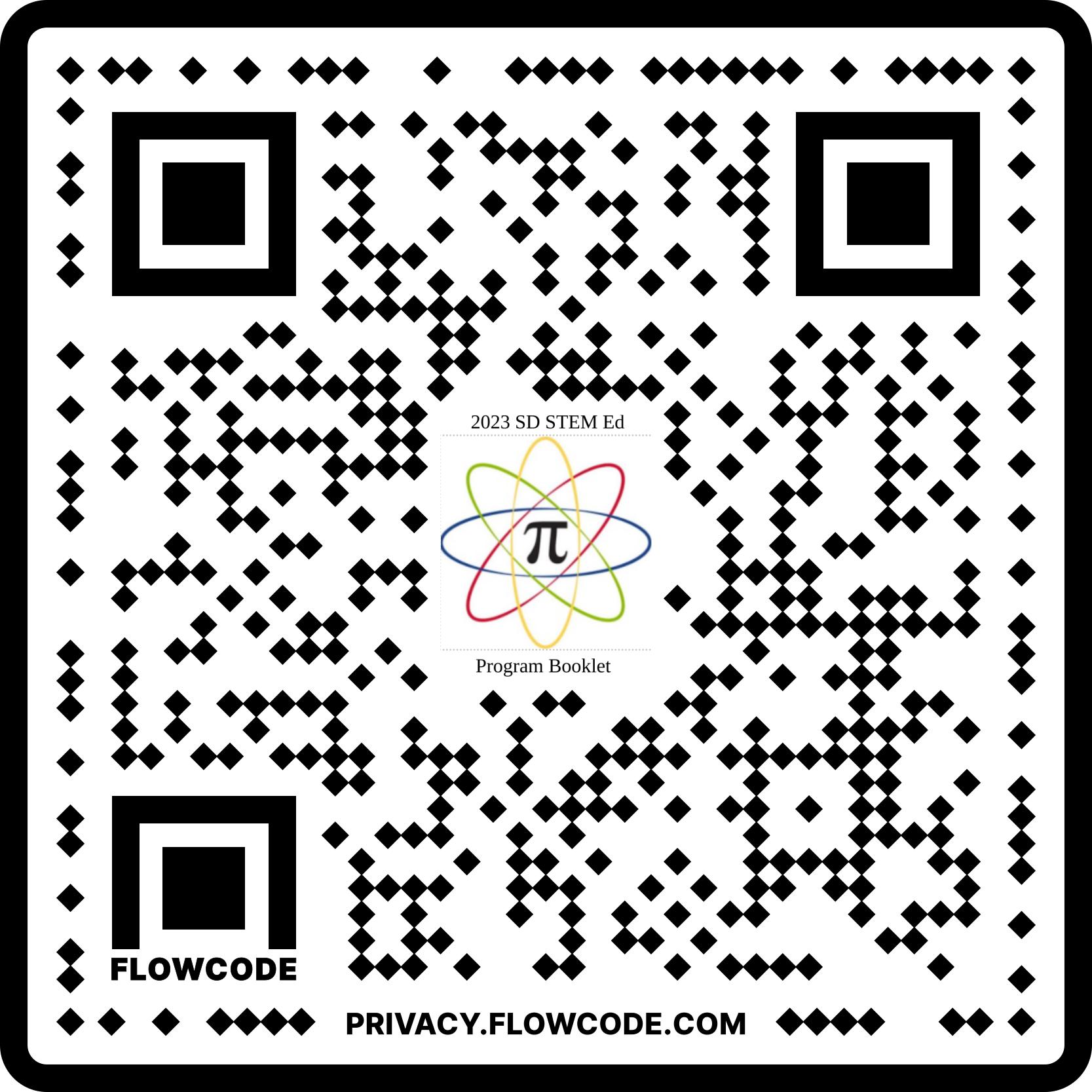 2023 Program Booklet
Friday lunch: Taco buffet
Friday banquet: Stuffed pork chops, assorted fancy desserts
Saturday lunch: Prime rib French dip

DWU graduate credit will be available:

EDU 599C SD StemED Conference
Class syllabus & information Register online Questions? Contact Dr. Ashley Digmann

SDCTM and SDSTA members receive discounts on conference registration!
Note: All speakers must register (and pay) for the conference according to their membership status and day(s) of attendance.

Save the Date! 2023 Conference will be Feb. 2-4


2022 30th Annual Conference: Together Again! Feb. 3-5, 2022

2021 Annual Conference: cancelled due to COVID

2020 28th Annual Conference Feb.6-8, 2020 #sdstemed

2019 27th Annual Conference Feb. 8-10, 2019 #sdstemed

2018 26th Annual Conference Feb. 8-10, 2018 #sdmathsci

2017 25th Annual Conference Feb. 2-4, 2017

2016 24th Annual Conference Feb. 4-6, 2016

2015 23rd Annual Conference Feb, 5-7, 2015

2014 22nd Annual Conference Feb. 6-8, 2014

2013 21st Annual Conference Feb 7-9, 2013

2012 20th Annual Conference
2011 19th Annual Conference
2010 18th Annual Conference
2009 17th Annual Conference
2008 16th Annual Conference
2007 15th Annual Conference
2006 14th Annual Conference
2005 13th Annual Conference
2004 12th Annual Conference

If you do not have the free Adobe Acrobat® software installed on your computer, click here.