2023 SD STEM Ed Conference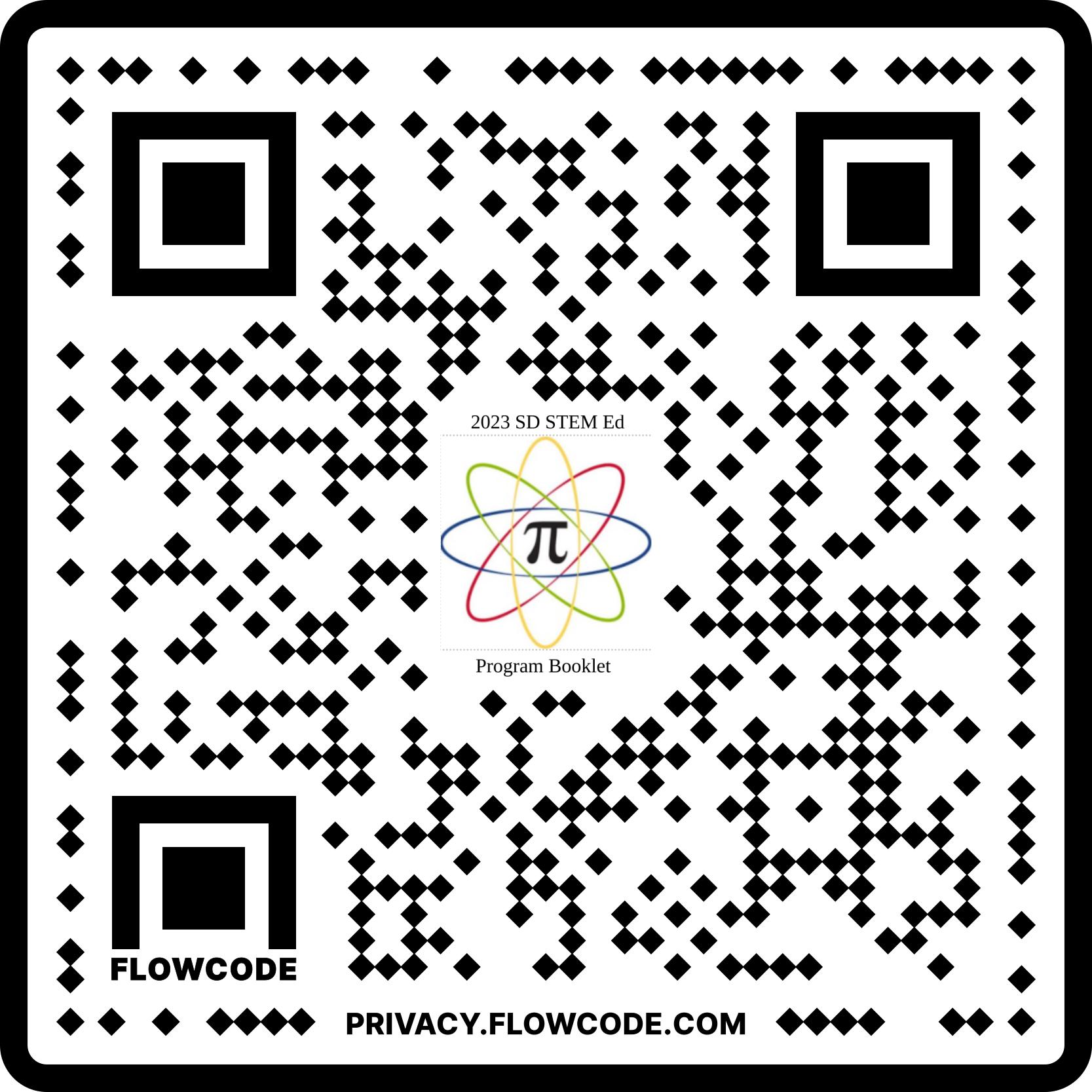 Keynote "My students still need me!"
Feb. 2-4, 2023
A message from our Registrar:
On-line registration will remain open at regular registration rates
(same rates as on-site registration).
In order to have accurate meal counts for the lunches and the banquet, we request that you register on-line.
Friday Schedule-at-a-Glance


Saturday Schedule-at-a-Glance (updated 1/31/23)

2023 conference program
(posted 1/31/23)


Wahpe Woyaka pi
(TALKING LEAF)
New! January 2023
SD Regional Math Circles 2022-2023
T
he purpose of the South Dakota Council of Teachers of Mathematics is to encourage and maintain an active interest in and an appreciation of mathematics, promote professional growth of mathematics educators, provide a forum for the exchange of views regarding the teaching of mathematics, develop a cohesive link between and to promote the cooperative study of mathematics education at all levels, integrate the study of mathematics into other areas of school curriculum, and relate the study of mathematics to situations in life.
We host a conference each February. and a symposium each summer to help achieve the aforementioned goals. We provide support for South Dakota mathematics teachers, connect them to each other, and act as a clearinghouse for information regarding mathematics and mathematics education.
We act individually and collectively as consultants for school districts and for the Department of Education. SDCTM represents member concerns with Department of Education policies and actions.
Moving Forward: Mathematics Learning in the Era of COVID-19
A joint statement from NCTM and NCSM (2020)

Follow SDCTM on Social Media!
Twitter: @SouthDakotaCTM
Instagram: @SouthDakotaCTM
Facebook: South Dakota Council of Teachers of Mathematics

Have you changed your address? New email? Please let us know! Click here!